Welcome to Keiichi Kubo's homepage.
My research area is comparative politics, with the regional focus on the former Yugoslav countries. The research topics include democratization, ethnic identity and ethnic conflict, post-conflict peacebuilding, elections and political parties, transitional justice and reconciliation.
At the end of 2021, together with my colleague Prof. dr. Goran Šimić, I launched a database on the war crimes trials. This database currently covers more than 900 defendants on the trials on the war crimes committed in the territory of Bosnia and Herzegovina and it aspires to incorporate more data on the trials on the war crimes committed in various places. Our database is an official partner of the UN International Residual Mechanisms for Criminal Tribunals and the High Judicial and Prosecutorial Council of Bosnia and Herzegovina. For the details of the database, please click the banner below.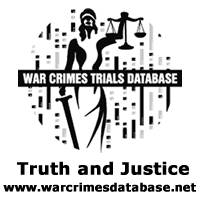 This homepage introduces my educational background (CV), list of publications and presentations (RESEARCH), data collected through my research (DATA), information on teaching experiences (TEACHING), and others.
If you have any comment, please send an e-mail to the following address (address is inserted as an image to prevent the spam mails):


日本語はこちら(現時点ではトップページのみとなります、ご了承ください)
Last updated: 31 May 2023